Mental Health Nurse Practitioner and Therapist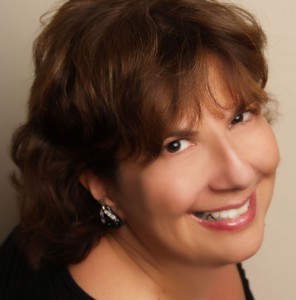 Joan Jablow is a board-certified psychiatric mental health nurse practitioner with more than 30 years of experience treating adults and adolescents. She specializes in individual therapy, couples therapy, and family relationships. Joan is a senior clinician and supervisor at
New York Presbyterian Weill Cornell Hospital
in White Plains, New York, and she sees patients in her private practice in Mount Kisco, New York.
Whether you are experiencing an immediate life crisis such as illness or divorce, or you want to resolve issues that have persisted unaddressed throughout your life, Joan can offer techniques to help you feel better. Joan practices dynamic therapy, giving patients a protected, confidential forum to discover the effects of their emotions on their sense of well-being. Joan is also skilled in cognitive behavioral strategies that help change negative thinking patterns. This can alleviate problems such as anxiety and depression. Unlike many therapists, Joan is licensed to prescribe medication. Her professional skills, extensive experience, and caring nature combine to make Joan an extraordinarily effective therapist.
Expertise, Training and Awards
Joan trained at New York Presbyterian Weill Cornell Hospital in White Plains, New York. She holds both a Master of Science in nursing and a Master of Science in psychiatric nursing, both from Pace University. She also earned a Bachelor of Arts in psychology from Boston University.
Joan's postgraduate coursework includes collaborative divorce team training from the New York Collaborative Law Group; transference-focused psychotherapy training at the Personality Disorders Institute of the Weill Medical College of Cornell University, where she studied under Otto Kernberg, MD; The Family Institute of Westchester, where she received three years of training in family and couples therapy; training in cognitive behavioral therapy at New York Presbyterian Hospital; and training in treating depression and anxiety in women during the perinatal and postpartum periods.
Joan's experience includes work with the Visiting Nurse Association, where she provided psychiatric evaluations at the request of nurses treating patients for medical conditions. Having trained in physical medicine before she entered psychiatric nursing, Joan is uniquely qualified to understand how the consequences of physical illnesses can affect mental health.
Joan is a member of The Nurse Practitioner Association of New York. In 2017, she received New York Presybterian Hospital's Nursing Excellence Award.